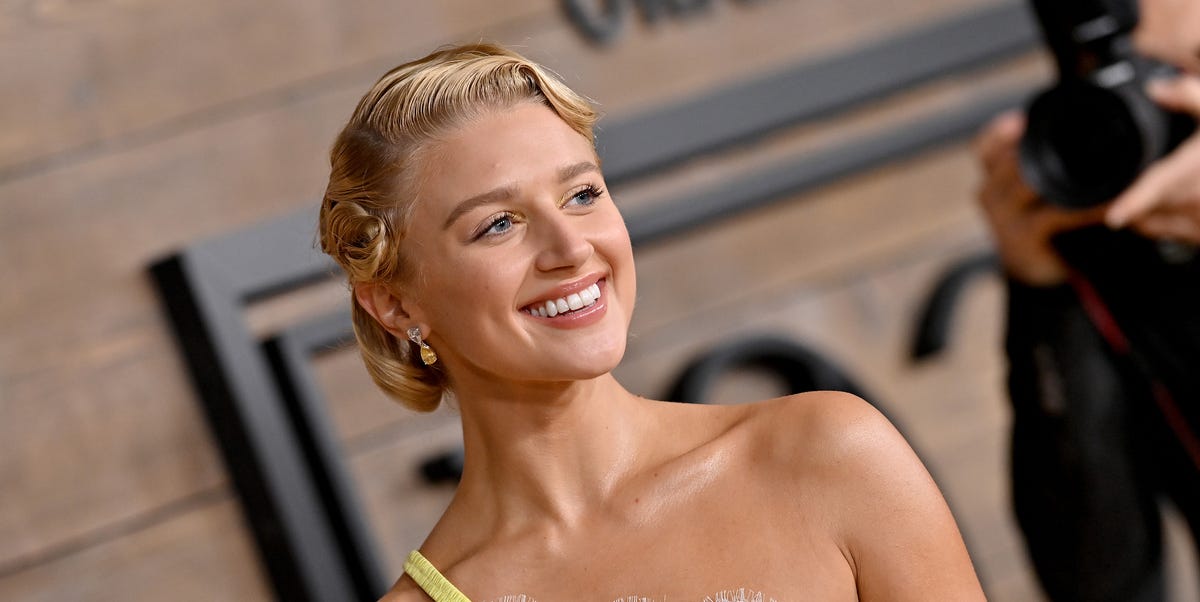 Just four episodes in to the Yellowstone spinoff 1923, and the show has captured the audiences' attention in a big way. The drama, which follows the Dutton family as they navigate the Great Depression, features a blockbuster cast of Helen Mirren, Harrison Ford, and Timothy Dalton, but two relative newcomers have proven to be scene-stealers.
While the rest of the family battles for the control of their land (and their lives) in Montana, Spencer Dutton (Brandon Sklenar) and Alexandra (Julia Schlaepfer) embark on a whirlwind romance in Africa. The two meet, get engaged, and go on adventures outrunning elephants and lions (and don't get us started on that steamy beach scene!) before war hero Spencer is called back to help his family.
Julia shared some behind-the-scenes photos from set on Instagram, including playful selfies, pictures of Brandon, and one shot of the elephant that chased them down. The actress wrote, "We miss y'all too :,) see you Feb 5th for more!" Fans were excited to see these peeks of the new show and left comments like, "Tell Taylor to write a whole series of just Spencer and Alex!! Btw you're killing it!!," "Can't wait! Love your and Spencer's characters!!!," and "Julia, love these candids, don't stop bringing it!"
The show released a new teaser for the second half of the season, which shows the family continuing their struggle to protect the ranch while Spencer and Alex make the perilous journey from Africa to Montana. New episodes of 1923 return on February 5. The first four episodes are available to stream on Paramount+.