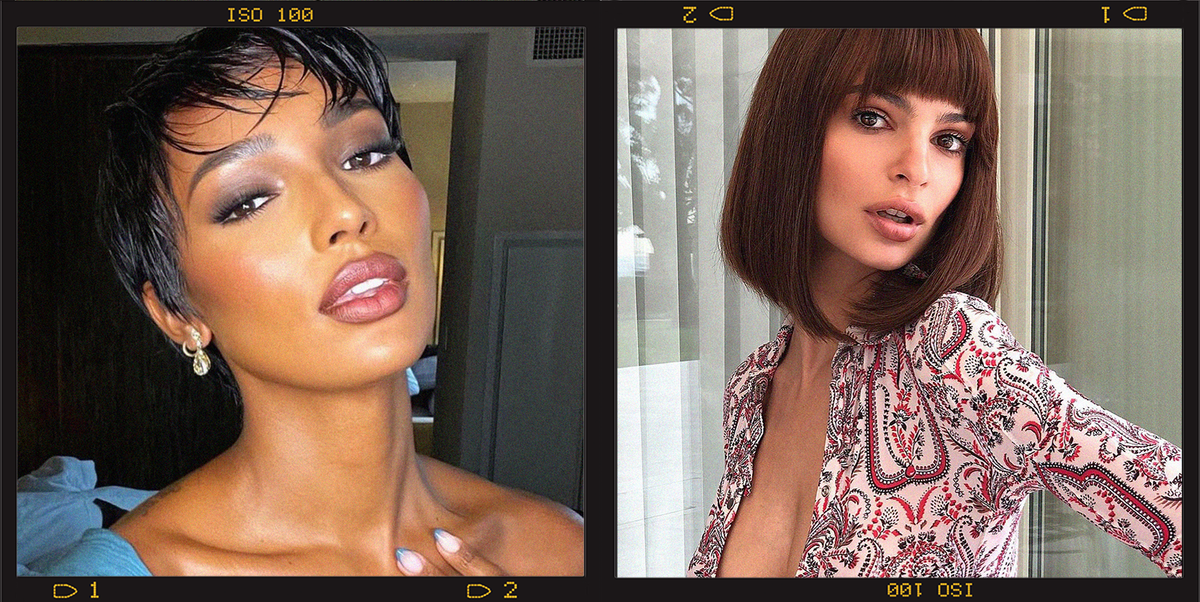 Thin hair and fine hair are terms often used interchangeably (I'm guilty of it, too), but let's get something straight—they're not the same thing. "When referring to fine hair, what you're really talking about is the texture and density of each individual shaft of hair," explains hairstylist Adam Federico. In other words, it's possible to have fine hair—but a lot of it. Thin hair, on the other hand, usually refers to the amount of hair that you have on your head. "It doesn't denote texture, but it does refer to volume," adds Federico. That said, you can have both thin hair and fine hair (hi, it me), and there's a lot of overlap as far as styling wants and needs, so don't feel like you have to click out of this article if you've got fine hair.
To help you out (and also selfishly because I'm in desperate need of a new cut for my own fine, thin hair), I reached out to hair pros to compile a list of the best haircuts for thin hair. Read all of their styling advice below, followed by haircut ideas that'll make your hair look fuller and thicker.
Meet the experts
How do I give my thin hair more volume?
Some days, I love embracing my fine, thin hair with sleek, slicked styles, but other days I want major body and volume, ya feel me? If you're not using volume hair products, let's change that. As hairstylist Jamie Brice explains it, heavy, oily products will weigh down your hair, so you'll want to reach for the opposite kind of products. When your hair is wet or damp, Federico recommends applying mousse from the roots to the mid-shaft of your hair or a thickening spray right at the roots to plump up the hair. "Brush through, then blow dry with a vented round brush for flexible body and thickness," says hairstylist Leo Izquierdo. If you want to add a little oomph when your hair is dry, apply a dry volume spray for lift or texturizing spray for density and work it in with your fingers. But hair products are just half of it. Even the best styling tools and tips won't be able to get you the results you want if you don't have the right haircut to start.
What is the best haircut for thin hair?
For thin and thinning hair, the experts agree that a whole lotta layers will take away from the overall density and make the hair appear even thinner. Instead, Izquierdo suggests asking for "invisible" layers that are seamless and can be strategically placed throughout the hair to encourage movement. No matter what cut and style you decide on, regular hair trims and shape-ups (Brice recommends every 6 to 12 weeks, depending on your length) are a must. "Breakage can be a common challenge for those with thinning hair, so keeping the ends fuller can make a significant difference visually as well as encourage retention by keeping split ends in check," Izquierdo explains.
Need a visual? Scroll on for 21 haircuts, lengths, and hairstyles to inspire your next cut.