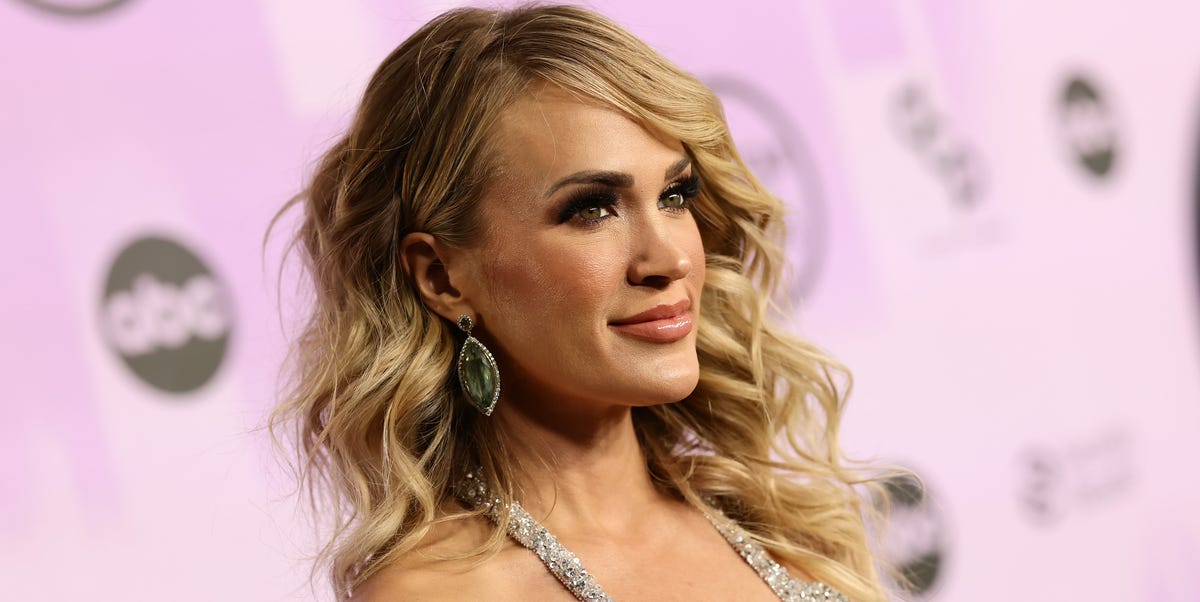 Just recently, Carrie Underwood returned to Nashville's famous Broadway for an intimate show at the Hard Rock Cafe, and she did NOT come to play. To no one's surprise, the 39-year-old tore up the stage with her iconic voice and an outfit that had all eyes on her.
Carrie uploaded a snippet of her performance singing her latest single "Hate My Heart" to Instagram with the caption, "Thank you @audacy for having me back on Broadway #AudacyTotallyPrivate ❤️"
The "Before He Cheats" singer slayed the stage in a figure-hugging outfit that let those famous Carrie legs be on full display. Carrie wore a simple black bodysuit, a cropped denim jacket with bedazzled flower designs and tiny matching denim shorts complete with a rhinestone flower cutout on the side. The mom of two pulled together the stunning stage-ready look with a pair of heeled boots completely covered in rhinestones. Needless to say, she looks amazing in her Denim & Rhinestones era.
Along with her outfit, the country star's voice had its time to shine with minimum production, but fans couldn't get over her look and the comment section quickly filled up with messages from fans:
"THIS OUTFIT THOUGH 😍"
"If I had legs like that, I would be showing them off at any age"
"She looks great and can wear whatever she wants because she's old enough to be as sexy as she wants to be"
"Go Carrie! You're young, beautiful, a great singer and your outfit is so cute!"
This content is imported from Tiktok. You may be able to find the same content in another format, or you may be able to find more information, at their web site.
Carrie hits the road again this week for the next leg of her Denim & Rhinestones Tour, then it's back to Vegas to continue her Reflection residency. And we know we can count on Carrie to have show-stopping looks every stop along the way!