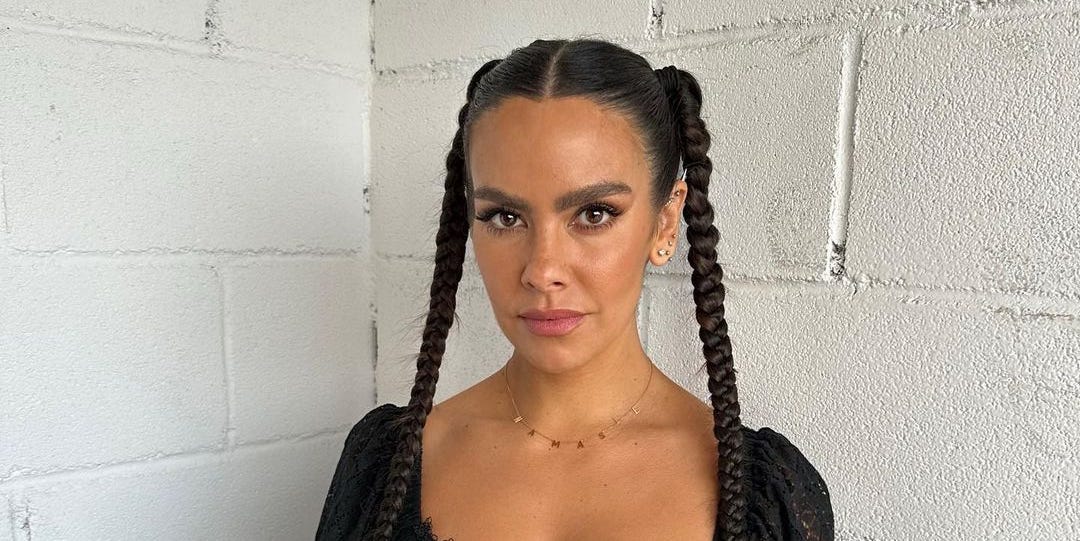 ---
'Miércoles' es la serie viral del momento. Protagonizada por Jenna Ortega, la producción se ha posicionado como la tercera más vista de la plataforma ya ya podemos decir oficialmente que es una de las mejores series de Netflix. Lo reconocemos, estamos bastante obsesionadas y cualquier información de la trama que sale a la luz la compartimos contigo. Estas últimas semanas hemos descubierto detalles hasta ahora desconocidos, como que la actriz tenía una doble o las dificultades de la protagonista para ir al baño con el vestuario de la serie.
No somos las únicas que nos hemos enganchado a esta exitosa producción, y es que famosas como Camila Cabello o Lady Gaga se han grabado haciendo el famoso baile de Miércoles a ritmo de 'Goo Goo Muck' de The Cramps. La que también ha demostrado ser muy fan de la serie es Cristina Pedroche, quien ha compartido una foto vestida al más puro estilo Miércoles Addams, captando a la perfección la esencia del personaje.
En la publicación, la presentadora luce un vestido negro de encaje y unas trenzas, dos de las señas de identidad de Miércoles. Por cierto, si tú también quieres copiar el estilo de Miércoles, hemos fichado los vestidos negros estilo gótico perfectos.
This content is imported from Instagram. You may be able to find the same content in another format, or you may be able to find more information, at their web site.
Le ha faltado el efecto 'labio mordido' pero, exceptuando este detalle, lo cierto es que recuerda bastante a Miércoles Addams. De hecho, en Instagram (donde, por cierto, nos está dando muchas pistas de su vestido para las Campanadas 2023) no dejan de comentar sobre su gran parecido y le instan a que recree el famoso baile. ¿Nos sorprenderá próximamente uniéndose al 'trend' que arrasa en TikTok? ¡Estaremos atentas!