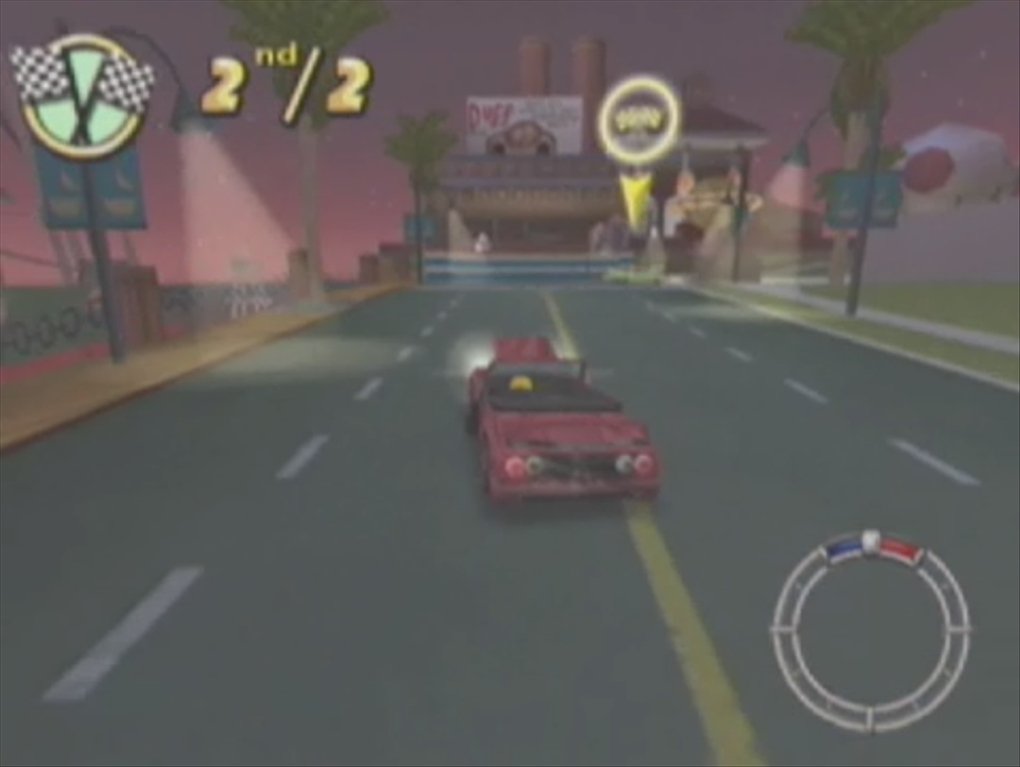 Ayuda en esta aventura a Los Simpsons
¿Sigues la popular serie de TV de Los Simpsons? Esta familia de personajes animados son un icono en medio mundo tras muchos años divirtiendo a pequeños y mayores con sus peripecias. Ahora con The Simpsons Hit and Run podrás jugar con Homer, Bart, Marge o Lisa en tu ordenador, ayudándoles a resolver las misiones que se plantean.
The Simpsons Hit and Run, como no puede ser de otra forma, se desarrolla en la ciudad de Springfield, así que podrás ver a todos los personajes que conforman el universo de Los Simpsons.
Características
Ayuda a Los Simpsons a resolver los diferentes retos que se plantean durante el juego.
56 misiones diferentes que debes cumplir.
Muévete a pie o bien utilizando toda clase de vehículos.
Utiliza trucos para facilitar el cumplimiento de los retos.
Una adaptación fiel de la serie de TV
El guión de este juego de acción y aventuras fue realizado por el mismo equipo que se encarga de desarrollar los capítulos de TV de la serie, e incluso las voces son las mismas, por lo que la adaptación es perfecta.
The Simpsons Hit and Run se desarrolla en tercera persona, y además de cumplir misiones debes conseguir monedas y aumentar tu casillero. ¡Ten cuidado, la policía está al acecho por si provocas muchos destrozos en la ciudad y podría quitártelas!