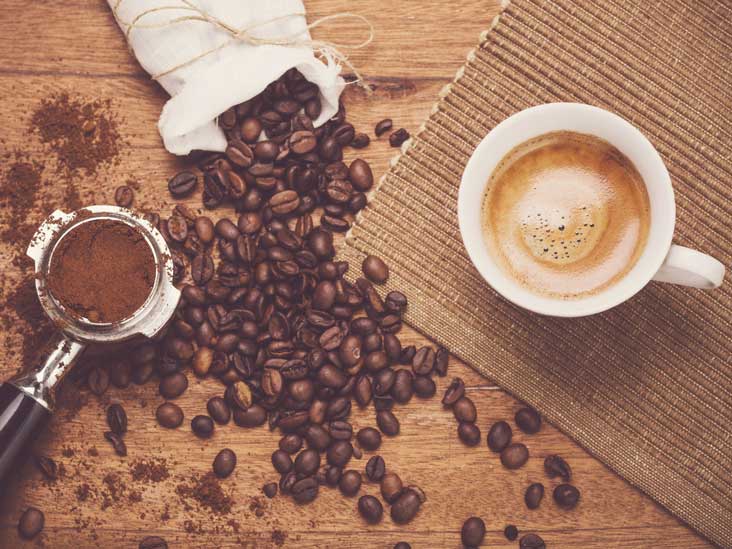 Several studies have found that coffee and other caffeinated drinks can reduce iron absorption.
One study found that drinking a cup of coffee with a hamburger meal reduced iron absorption by 39%. Drinking tea, a known inhibitor of iron absorption, with the same meal reduced iron absorption by a whopping 64% (3).
Another study found that drinking a cup of instant coffee with a bread meal reduced iron absorption by 60–90% (4).
What's more, the stronger the coffee or tea, the less iron absorbed (3).
However, caffeine alone does not seem to be the main substance interfering with iron absorption.
In fact, one study found that caffeine itself only binds to about 6% of the iron from a meal. Given that this is a relatively small amount, other factors must affect iron absorption (5).
Furthermore, regular coffee consumption may also have an effect on iron storage levels.
A large study found that among elderly people, each weekly cup of coffee was associated with a 1% lower level of ferritin, a protein that indicates iron storage levels (6).
However, it's important to remember that the effects of coffee and caffeine on iron absorption seem to depend on when you drink your coffee. For example, drinking coffee one hour before a meal had no effect on iron absorption (7).
Summary: Drinking coffee and other caffeinated beverages with a meal is associated with a 39–90% reduction in iron absorption. However, caffeine itself only binds a small amount of iron.