Warning: This article contains spoilers for The Last of Us episode 3, "Long Long Time".The Last of Us showrunner Craig Mazin explains how episode 3's expanded emotional storyline avoids playing into certain harmful tropes involving gay characters in media. The HBO series is adapted from Naughty Dog's hit series of PlayStation games, with season 1 bringing the events of the original 2013 game to television. In The Last of Us, an infected strain of the Cordyceps fungus quickly spreads across the globe, overwhelming humanity and turning a significant portion of the population into ravenous, cannibalistic monsters. When smuggler Joel Miller (Pedro Pascal) is tasked with escorting the young Ellie Williams (Bella Ramsey) across what remains of the United States of America, avoiding the infected and worst of the human survivors alike.
As part of a larger article published by GQ, Mazin opened up about the production of The Last of Us episode 3, "Long Long Time", where he touched upon how the episode adapted Nick Offerman's Bill to screen and expanded on his and partner Frank's (Murray Bartlett) relationship, all the while avoiding toxic and cliché tropes surrounding gay characters in media such as the "bury your gays" trope. The showrunner explained that to avoid contributing to the trope, the series ensured that Bill and Frank's relationship was told in a self-contained story that didn't use them as a tool to further a straight character's story. Check out Mazin's full explanation about the television show's changes below:
"My feeling about that trope is that it's really about gay characters dying so that straight characters can mourn them and improve their lives and move on. In other words, gay people are just an instrument for straight people. And this is certainly not the case here. Their relationship is self-contained."
Related: What Song Bill & Frank Play On The Piano (& What It Really Means)
How The Last of Us Show Changes & Improves Bill and Frank's Story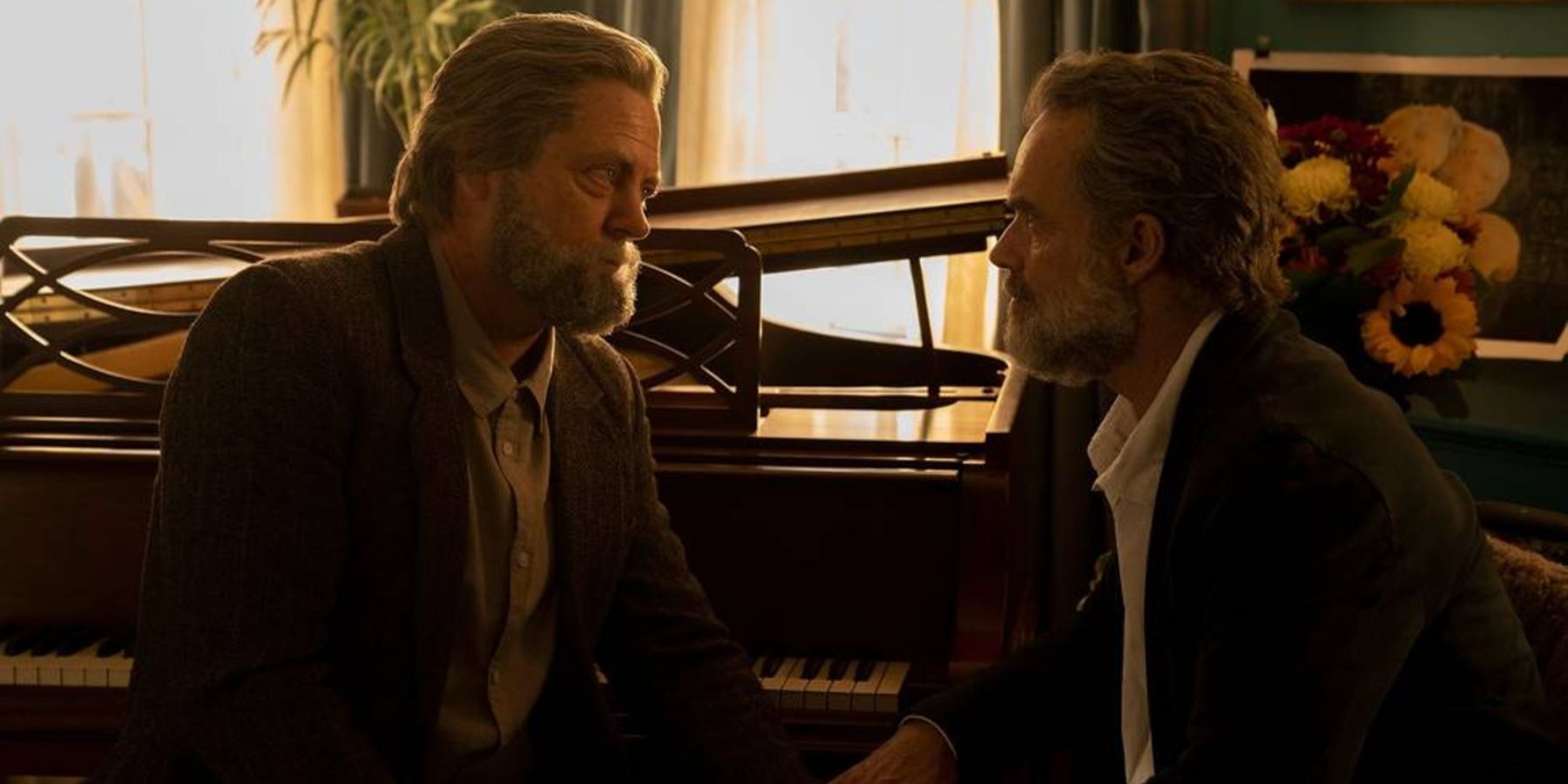 While the events leading up to Joel and Ellie's meeting with Bill remain the same as to what happens in the original game, The Last of Us changed Bill's story and gave him a more prominent role and exploration. In the game, Bill is an isolated survivor who has rigged traps across the town of Lincoln to trap any infected and raiders who stumble into his territory. When Joel and Ellie come to him to help them secure a car, they discover Frank's body in a home in the suburbs after outrunning the infected. Frank had fallen out with Bill due to his isolated way of life and attempted to leave, but chose to take his own life after being bitten, leaving behind a final bitter note for Bill.
In HBO's The Last of Us, Bill and Frank receive a dedicated episode to explore their relationship, telling the story of Bill establishing his territory, how he met Frank and how their relationship blossoms. After helping Frank out of a trap, Bill aids the stranger, only for the two to quickly fall for one another. While Bill and Frank still clash over Bill's isolationist ways, the latter helps Bill open up to new people and experiences. When Frank's health worsens to the point where no treatment can be taken to help him, Frank chooses to take his own life after having a perfect final day with Bill, finally marrying one another. Bill ultimately chooses to join him after living a long, happy, fulfilling life with his partner. While both Frank and Bill pass on by the time Joel and Ellie arrive, both characters have been fully developed and explored in a beautifully told narrative of their own.
While The Last of Us has remained faithful to its source material in prior episodes, the series' first major deviation from the game is a much-welcome addition to the series. Not only did the series expand on Bill and Frank's story, but it explored their relationship in a carefully handled way to avoid harmful tropes. Though Bill and Frank's story changed, it perfectly encapsulates the themes at the core of The Last of Us' narrative.
Next: The Last Of Us Episode 3 Ending Explained
Source: GQ