Today, decentralized social media platforms are gaining more popularity as more and more people are aware of their benefits. If you want to register on one, we'd like to introduce to you Damus, an entirely decentralized social media app!
About Damus
Damus, a decentralized social media app, launched globally a few days ago. Unlike those traditional ones, Damus lets users take full control of their data and protect them from data theft and endless censorship. This popular social media app, also known as the Twitter killer, runs on the Nostr protocol (the abbreviation form of "Notes and Other Stuff Transmitted by Relays"). Nostr is an open protocol for censorship-resistant global networks based on the cryptographic keypairs but not the P2P network, the infrastructure of traditional social media platforms.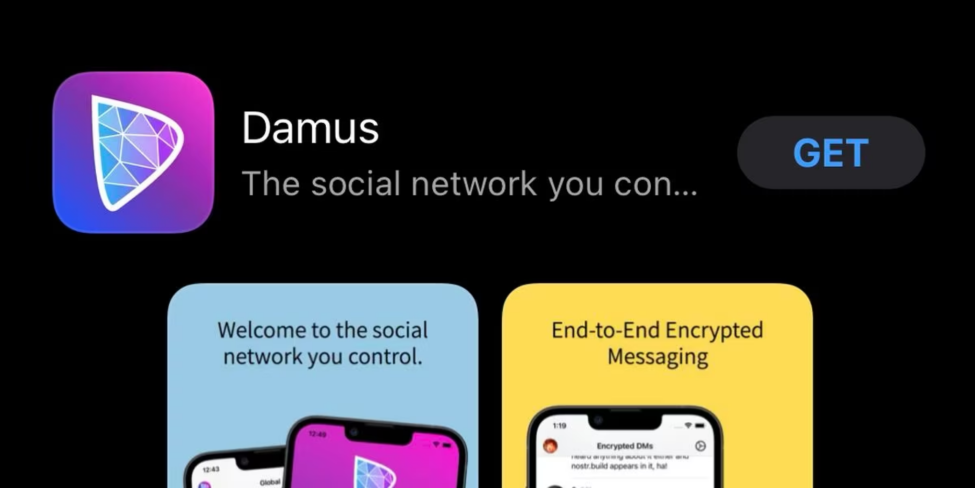 How to Download Damus on Android
Users can only access the Damus on the Apple store, don't worry, we've got you Amethyst, the Google Variant of Damus below.
Next, we'll share with you a simple and easy way to download and install this Twitter alternative on your Android device.
Step 1: Visit the APKPure website on your phone. Click to search "amethyst".
Step 2: Tap on the Download APK button on the right side to commence the download.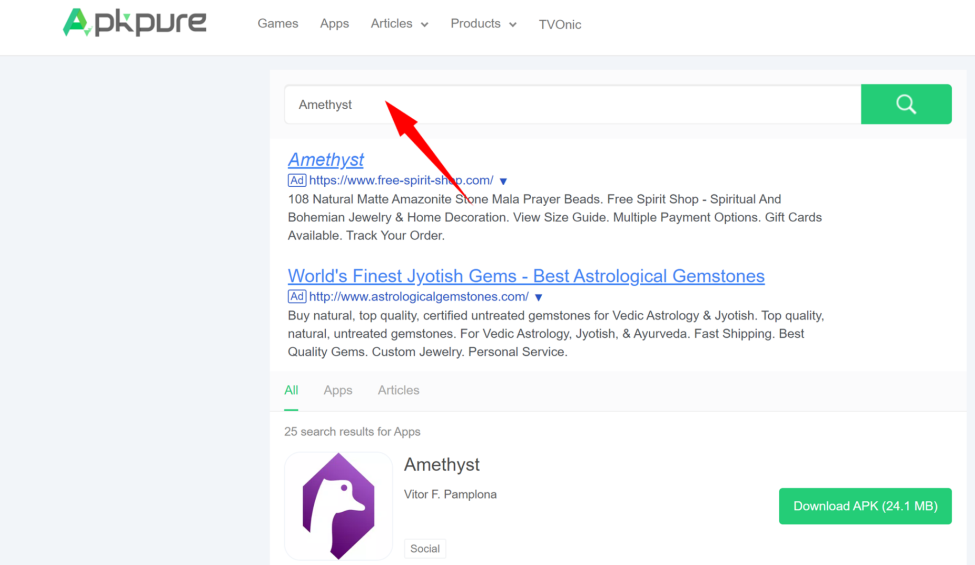 Step 3: Next, you'll be redirected to the installation page. Press the INSTALL button at the bottom, and hit OPEN to run it on your mobile phone.
FAQs
Amethyst is Damus' Google variant. Damus is a nostr-powered decentralized social network for iPhone and iPad users, While Amethyst is for Android users.
Can I install Amethyst on my Android phone?
Yes. Access the APKPure official website. Find Amethyst in the app store, and click the Download APK button to initiate the download. Press the INSTALL button to begin the installation process. That's it.
After installing Amethyst APK files on your phone, go back to the home screen and tap on the app icon to launch it. Amethyst has a simple UI design. Follow the step-by-step instruction given, input your nickname, click to agree with the policy, then you can start using it.