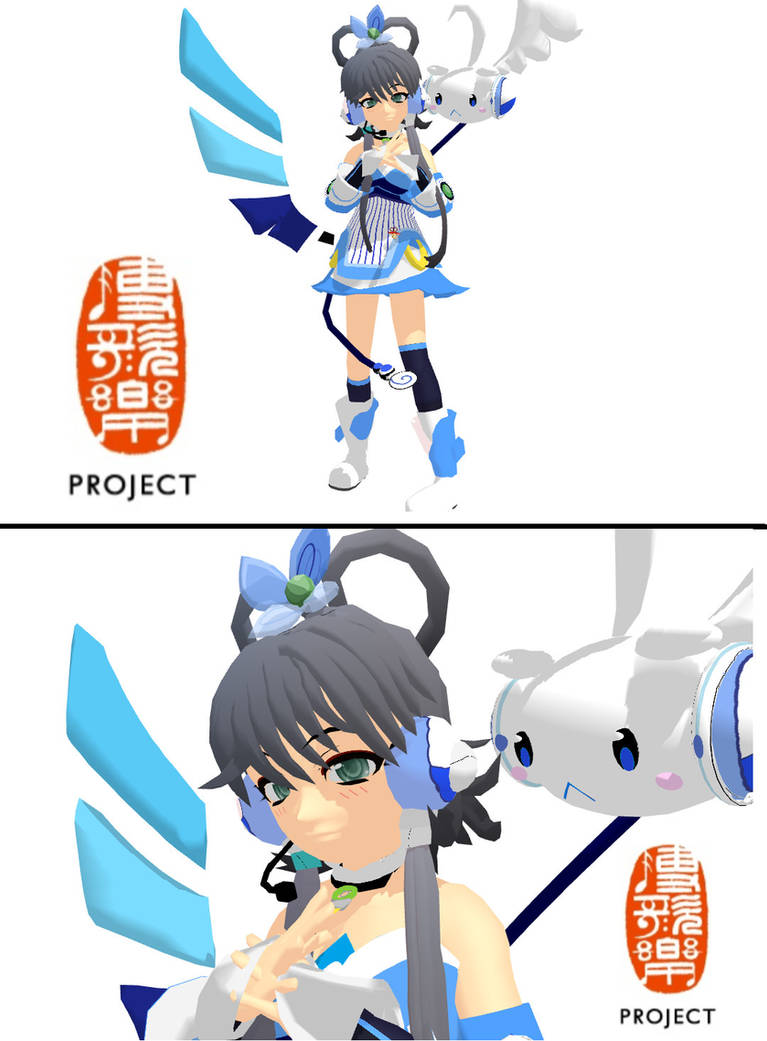 I want to thank everyone for using my models — You all have made me very happy~ So, this model is for you~
YES!! After 75+ hours of working on her, she is finally finished!! She was one of the funnest models I've worked on lately.
Wizzle (What i'm calling her little, floating, fairy partna thingy-thing) is his own model. He has basic facials, and can dance on his own.
Luo's wings have physics – feel free to make them static/remove them.
Luo Credits —
Face — Nakao
Body — Masisi
Eye Texture — lawlietlk (I know that is misspelled – I fix it in a jiffy)
Everything Else — Pikadude
Wizzle's credits —
Bones — Aniamsa
Physics — Nukude
Everything Else — Pikadude
I wouldn't recommend using her Face of body for a different model, because they don't belong to me — But feel free to use any of my parts (This model is, like, 75% mine)
DOWNLOAD ~~ [link]
Want to see her dancing? Well, here is her newcomer video! ~ [link]