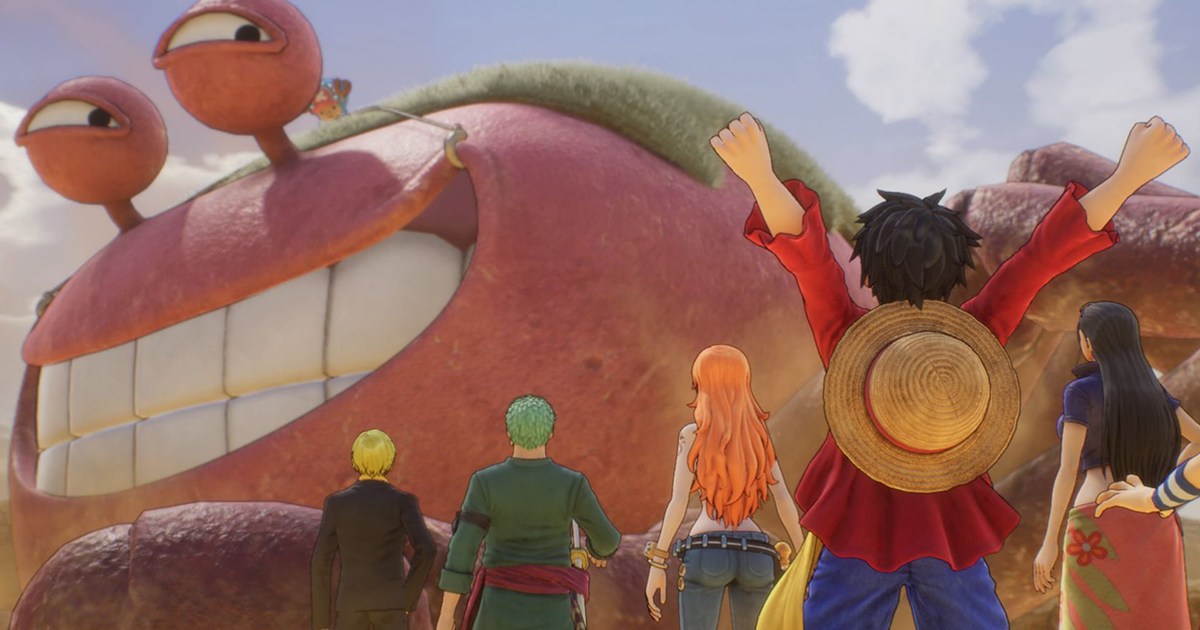 One Piece Odyssey has launched, bringing the latest Luffy and crew adventure to PC, PS5, PS4, Xbox Series X|S, and Xbox One. Though the main game itself will no doubt have a generous amount of content that will take players tens of hours to get through, there's always room for more in the way of DLC. What expansions can players expect? Here's the updated info on the One Piece Odyssey DLC roadmap for 2023.
One Piece Odyssey DLC Roadmap for 2023
January 2023 – Game launch with pre-order bonus, Deluxe Pack and Adventure Expansion Pack available.

Pre-order bonus contains: 10 Energy Apples, 10 Excite Apples, 3 Golden Jelly, 100,000 Berries, and the Traveling Outfit Set.
Deluxe Pack contains: Drop Rate Up Petite Jewelry, HP Conversion Petite Jewelry, and Sniper King traveling outfit.
Adventure Expansion Pack contains: Access to an unannounced upcoming DLC and 100,000 Berries.

Beyond January 2023 – Post-launch patches to improve and support the game, and a currently unannounced upcoming DLC.
While it isn't yet known what the upcoming DLC is, some fans are hoping that it will feature Yamato, who isn't in the main game's crew.
For more One Piece Odyssey guides, here's our verdict on whether the Deluxe Edition is worth it or not. And here's the need-to-know info on a potential Nintendo Switch release.