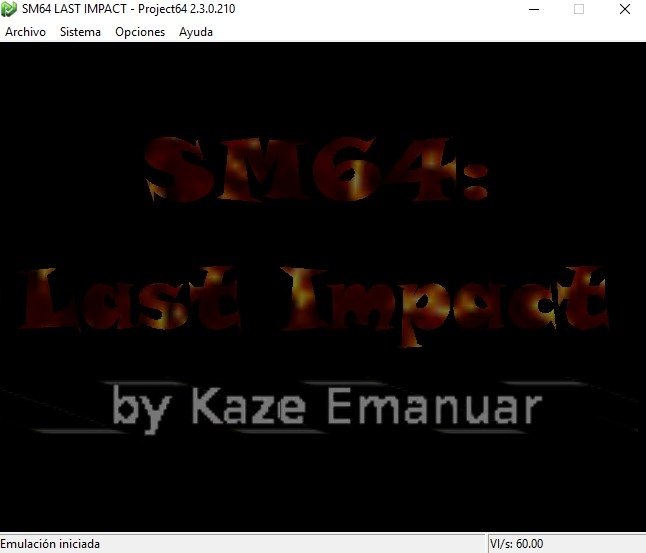 A mod of the classic Super Mario 64 for PC
The legendary Nintendo game Super Mario 64 for the Nintendo 64 and Nintendo D2 consoles is back, now for PCs, with a mod that extends the original levels and makes the platformer game starring the most famous plumber of gaming history even bigger and better.
Super Mario 64 lands on Windows.
We're talking about Super Mario 64 Last Impact, a reinvention of the first 3D platform game of the Mario saga, launched back 1996. This new version is the result fo the work of the artist and coder Kaze Emanuar, who has spent over 4,000 hours completing his project that offers us new levels, new final bosses, 130 stars, 12 power-ups and totally renewed soundtrack.
How to play this Super Mario 64 for PC?
To be able to play this SM64 Last Impact on your Windows computer, you're going to need the ROM of the game that you can download here, as well as a Nintendo 64 emulator. From Malavida we recommend you to get hold of Project64, one of the easiest-to-use programs of this nature to play N64 titles on your PC. Just follow this simple guide for its installation:
Step 1: Download and unzip the ROM of Last Impact: you'll find two versions, one of which is to play full screen.
Step 2: Download and install Project64 on your computer.
Step 3: Once you've opened the emulator, go to the Options > Settings menu and uncheck the box Hide Advanced Settings.
Step 4: Open the .z64 file from the menu File > Open ROM.
Step 5: Go back to the Settings menu and from the option Config: SM64 LAST IMPACT change the memory size to 8MB and the counter factor to 1.
Step 6: You're ready to start playing this new version of Super Mario for PC.
Requirements and additional information:
Requires a Nintendo 64 emulator.
Requires a compression program compatible with ZIP.