There is a romantic comedy for just about anyone. While they are typically dubbed "chick flicks," they are perfect for a girl's night, first date, or watching alone at home, a la Bridget Jones. At the heart of rom-coms is a story about love and two people finding one another, while the comedy element balances out the sappiness. the end result? A perfect blend of romance, humour, and usually a happy ending.
RELATED: 15 '00s Romantic Comedies You Completely Forgot About
There have been countless romantic comedies through the decades, even before they were known as such. Here, we're included the 10 best ones, according to IMDB ratings. Note that this list includes movies that are labeled both romance and comedy under the genre in IMDb; in some cases, they fall into other genres as well. It does not include romantic films that have been classified as only also dramas. There are also more than 10 films as four films tied for 10th place with the same rating.
Silver Linings Playbook (2012) – 7.7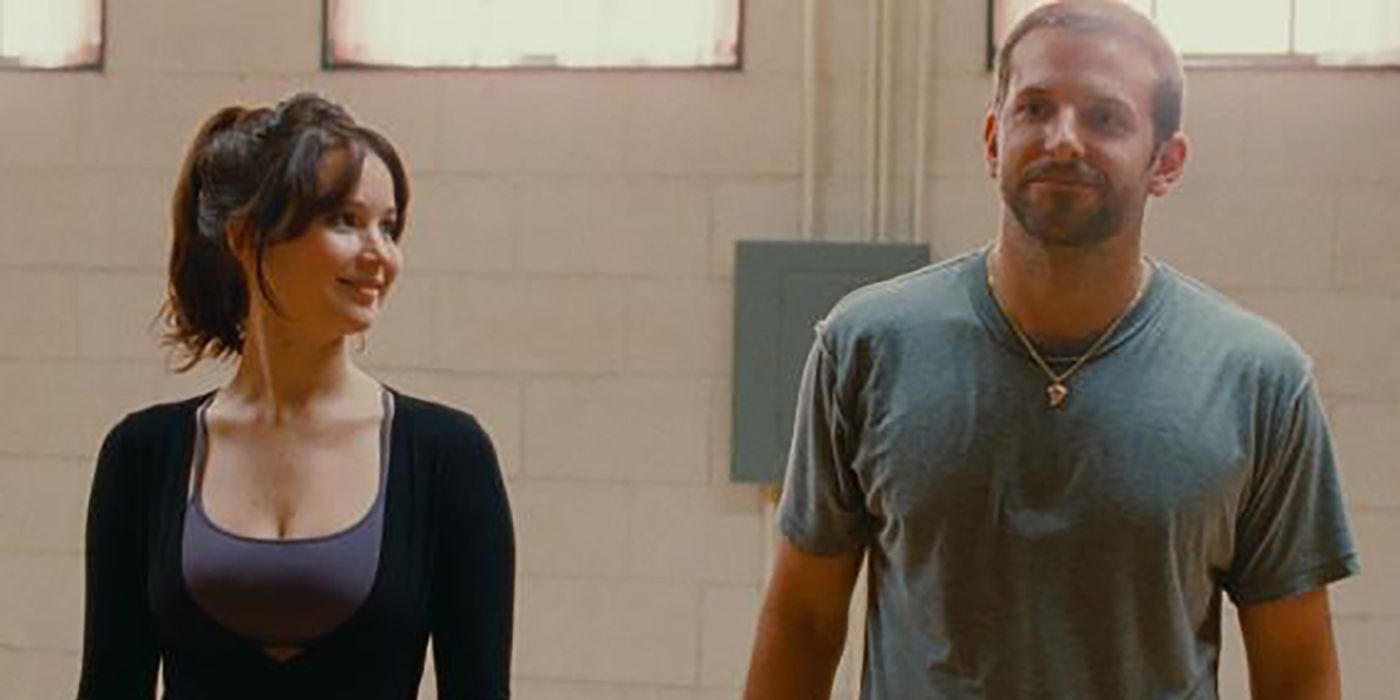 One of the most recent entries on the list, this film has more drama and romance than comedy, but it is classified under all three genres. Starring Bradley Cooper and Jennifer Lawrence, the film is about a man with bipolar disorder who, after being released from a psychiatric hospital, wants to win back his estranged wife. He ends up meeting a recently-widowed woman who agrees to help him if he enters a dance competition with her. As expected, love blooms between the two as they share their uniquely forlorn stories.
The movie received a whopping eight Academy Award nominations and was the first film in decades to receive Oscar nods in all four acting categories, and for the "big five" Oscars. The film ties with three others on this list with a 7.7 rating.
Flipped (2010) – 7.7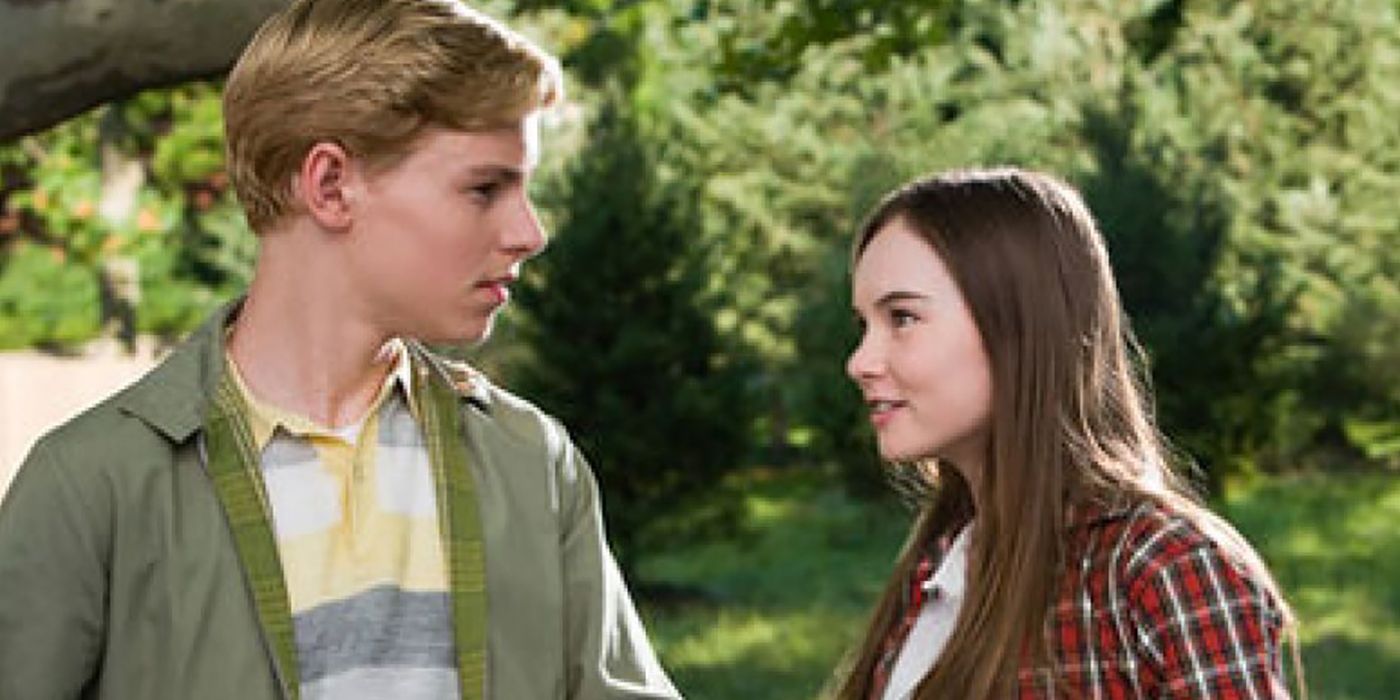 In this Rob Reiner film based on the Wendelin Van Draanen novel of the same name, a girl in the second grade in 1957 meets a boy and instantly knows she's in love. They spend several years after sixth grade dancing around their feelings for one another, showing that love is never easy, and sometimes unrequited.
Interestingly, it's one of the few films on this list that received mixed critic reviews. But it seems that on IMDb, at least, viewers absolutely loved the flick.
500 Days of Summer (2009) – 7.7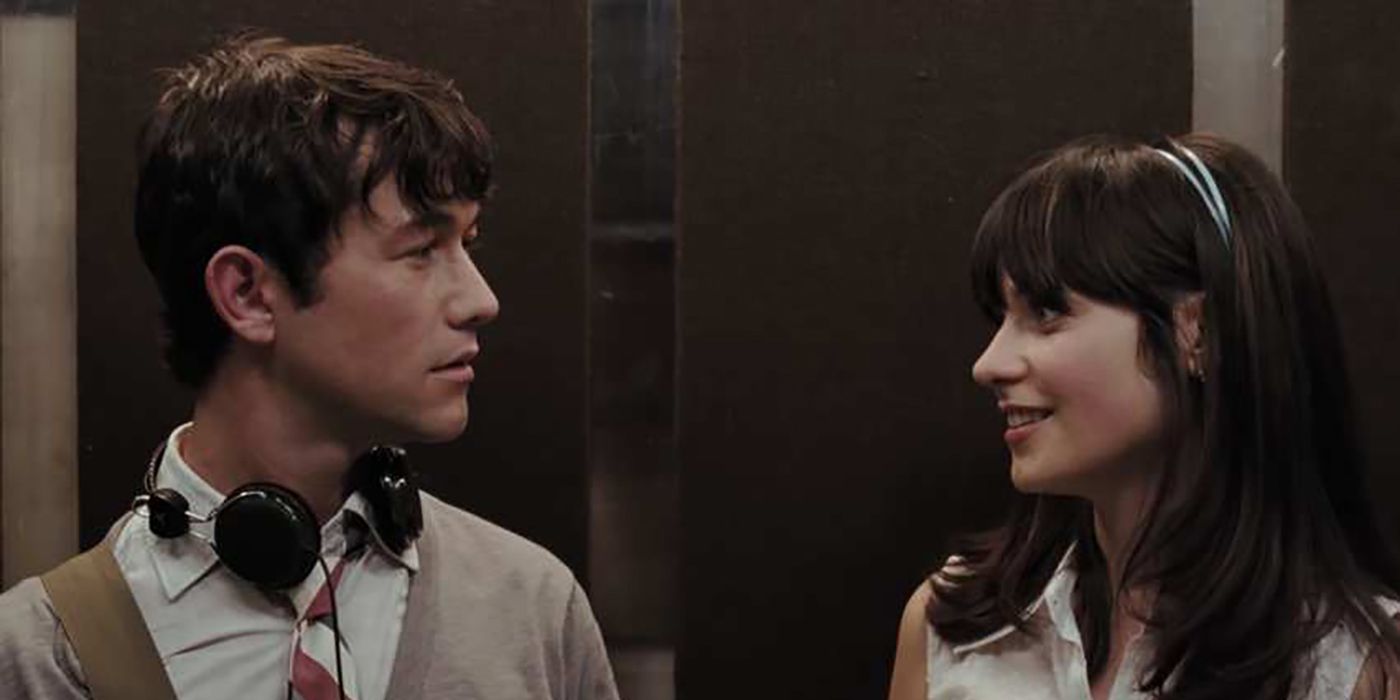 Another entry from the '00s, this romantic comedy-drama stars Joseph Gordon-Levitt and Zooey Deschanel, with the former running through his memories of a failed relationship from the past throughout the movie. It uniquely employs a non-linear narrative whereby different parts of the story of 500 days of a relationship are told at different times, with an on-screen timer keeping viewers informed of when each situation occurred.
RELATED: The Best Romantic Comedy Films On Netflix
Considered a sleeper hit, the independent film earned far more than its budget, and a pair of Golden Globe nominations, to boot.
Midnight in Paris (2011) – 7.7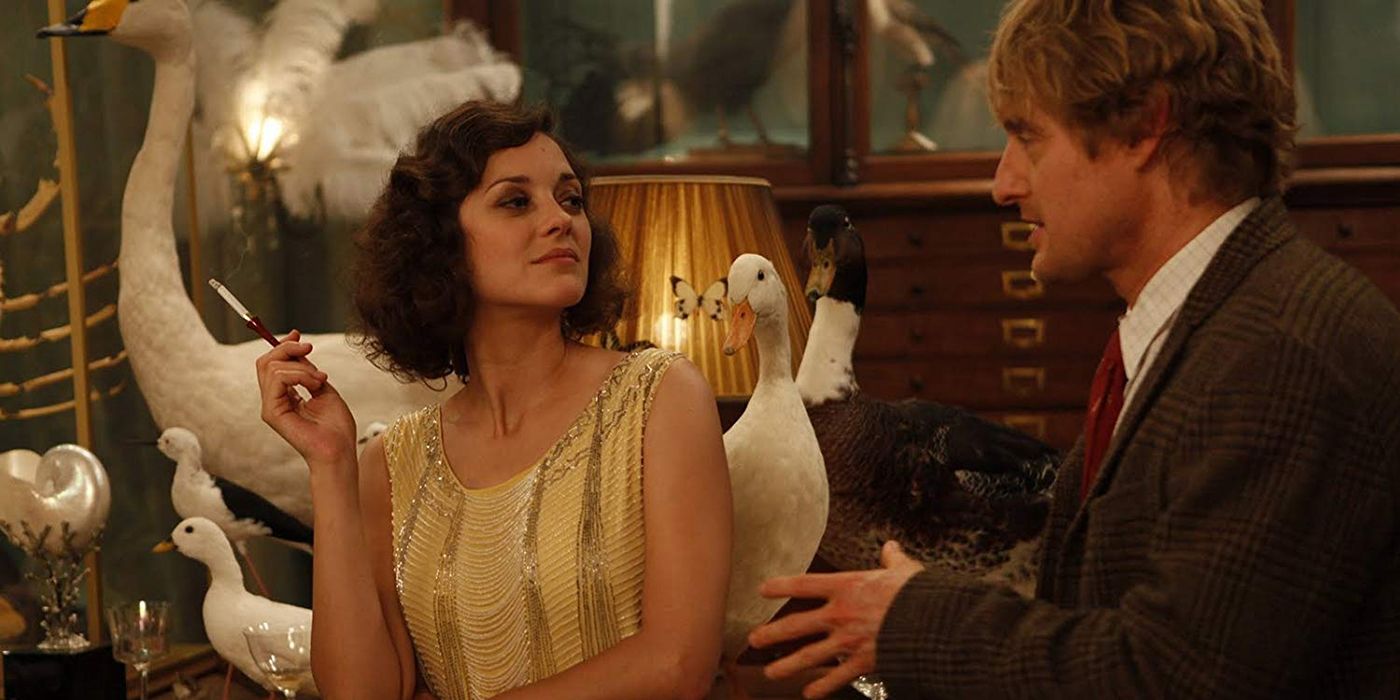 Marking a dramatic turn for Owen Wilson, the usually comedic actor stars in this Woody Allen film alongside Rachel McAdams. Considered a fantasy comedy, there's plenty of romance as well, which is why IMDb includes it in that category.
Gil (Wilson) is a screenwriter who's struggling with his relationship, and travels back in time every night at midnight, each time realizing more and more how different they are from one another.
Jab We Met (2007) – 7.9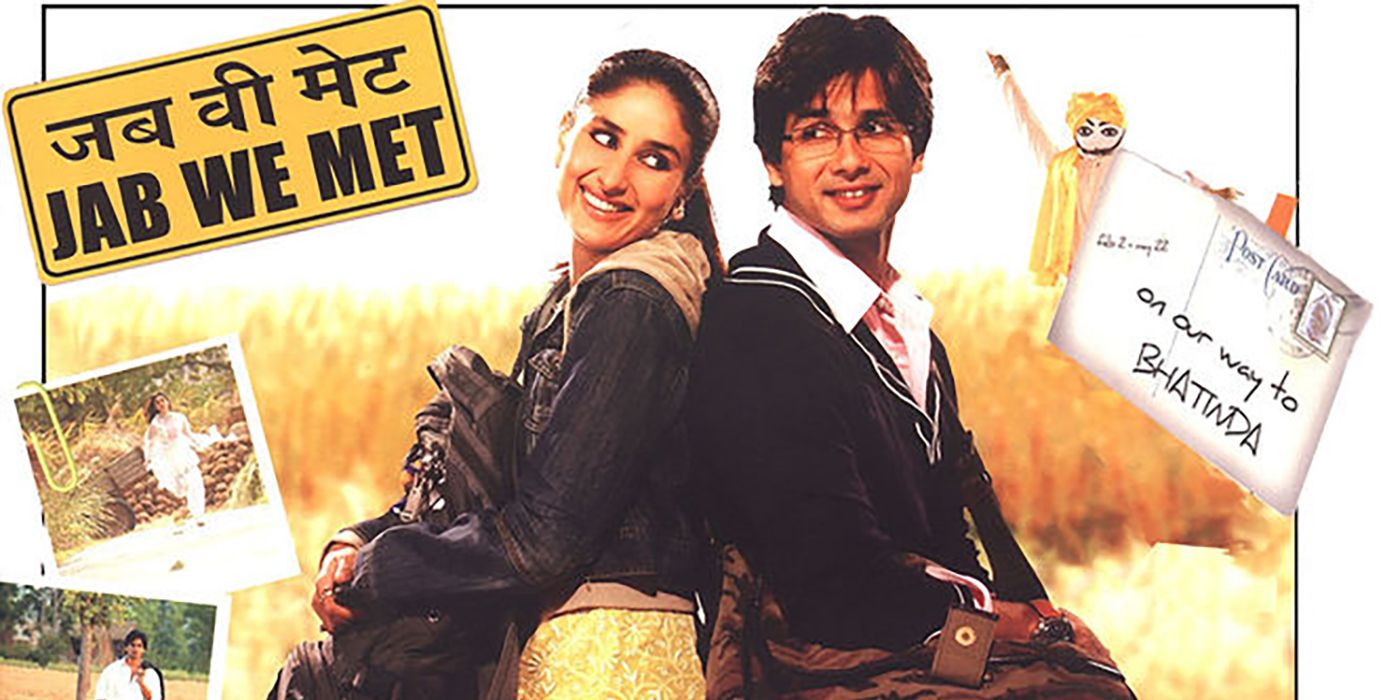 This film is about a feisty Punjabi girl who happens to meet a depressed Mumbai businessman on a train, who had just left his company after breaking up with his girlfriend. Through accidental circumstance, they get stranded together. Of course, the rest is rom-com history.
It was a hit in India and overseas, lauded for the performances of the leads and the simple-yet-beautiful love story.
Groundhog Day (1993) – 8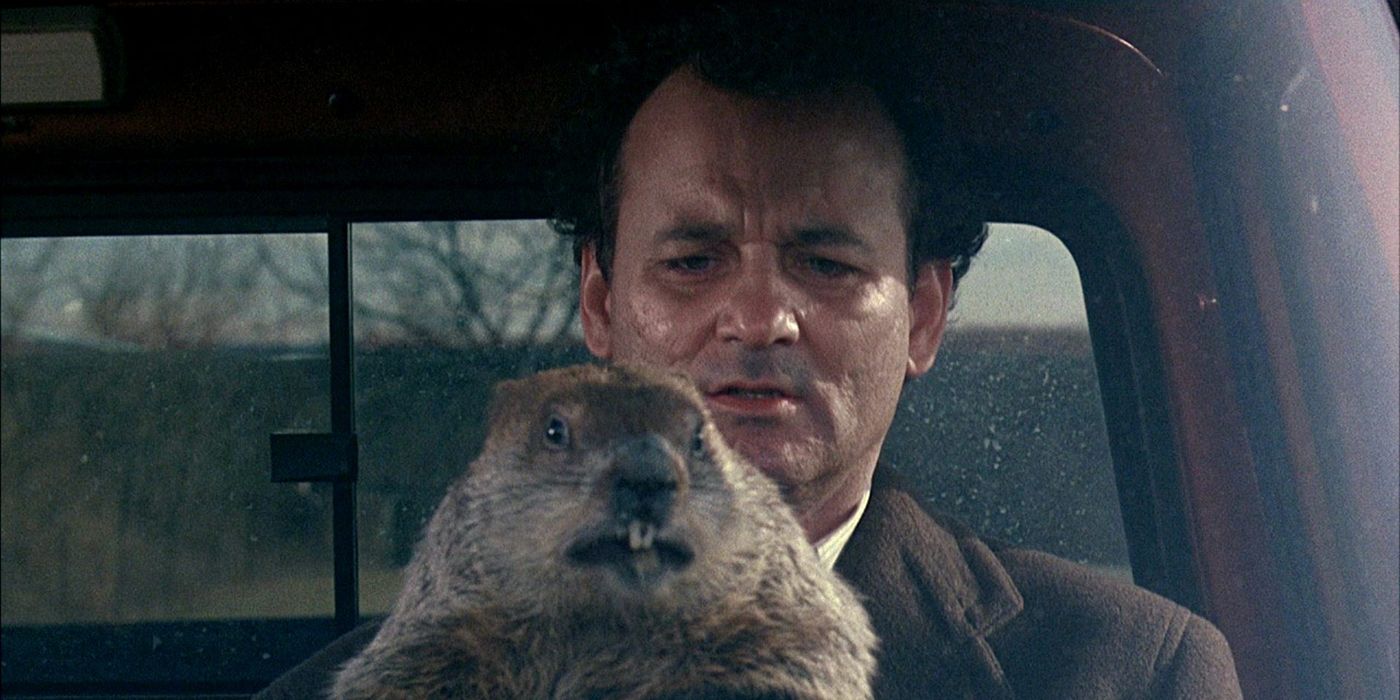 A classic film, you don't often think of this movie as a rom-com, but it's just that. In the Harold Ramis-directed film starring Bill Murray and Andie MacDowell, Murray is a bored weatherman who loathes having to travel to Punxsutawney, PA to cover the Groundhog Day festivities. To his horror, he finds himself waking up to the same day, over and over again.
In a beautiful love story, as he gets increasingly frustrated each time he wakes up, he eventually decides to try and change his ways. That includes how he approaches his news producer Rita (MacDowell), once he realizes he has feelings for her.
Annie Hall (1977) – 8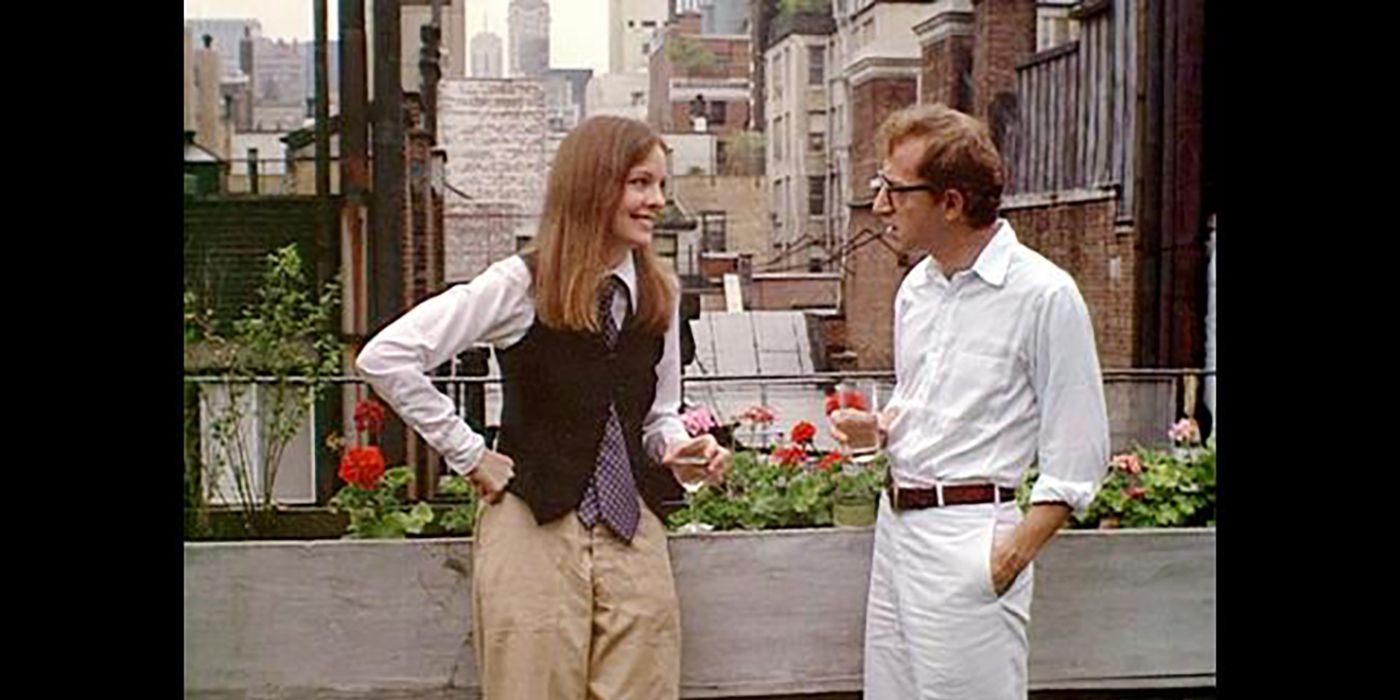 The second Woody Allen film to make this list, he actually stars in this one. Allen plays Alvy, a comedian who is trying to figure out why his relationship failed with his former love, played by Diane Keaton.
Winning the Academy Award for Best Picture that year, it also received three other significant Oscars, including Best Director, Best Original Screenplay, and Best Actress. Like others on this list, it's widely considered to be one of the best films of all time, making it far more than just your run-of-the-mill rom-com.
It Happened One Night (1934) – 8.1
Going way back to the 1930s, this film adds elements of screwball comedy, which was a subgenre of romantic comedies during the Great Depression that satirizes the traditional love story.
When a spoiled and wealthy socialite (Claudette Colbert) elopes with a man her father doesn't approve of, she finds herself accidentally meeting a roguish reporter (Clark Gable) who agrees to help her reunite with him. But of course, they fall in love instead. It was one of only three films, and the first, to win all five major Academy Awards.
Barfi! (2012) – 8.1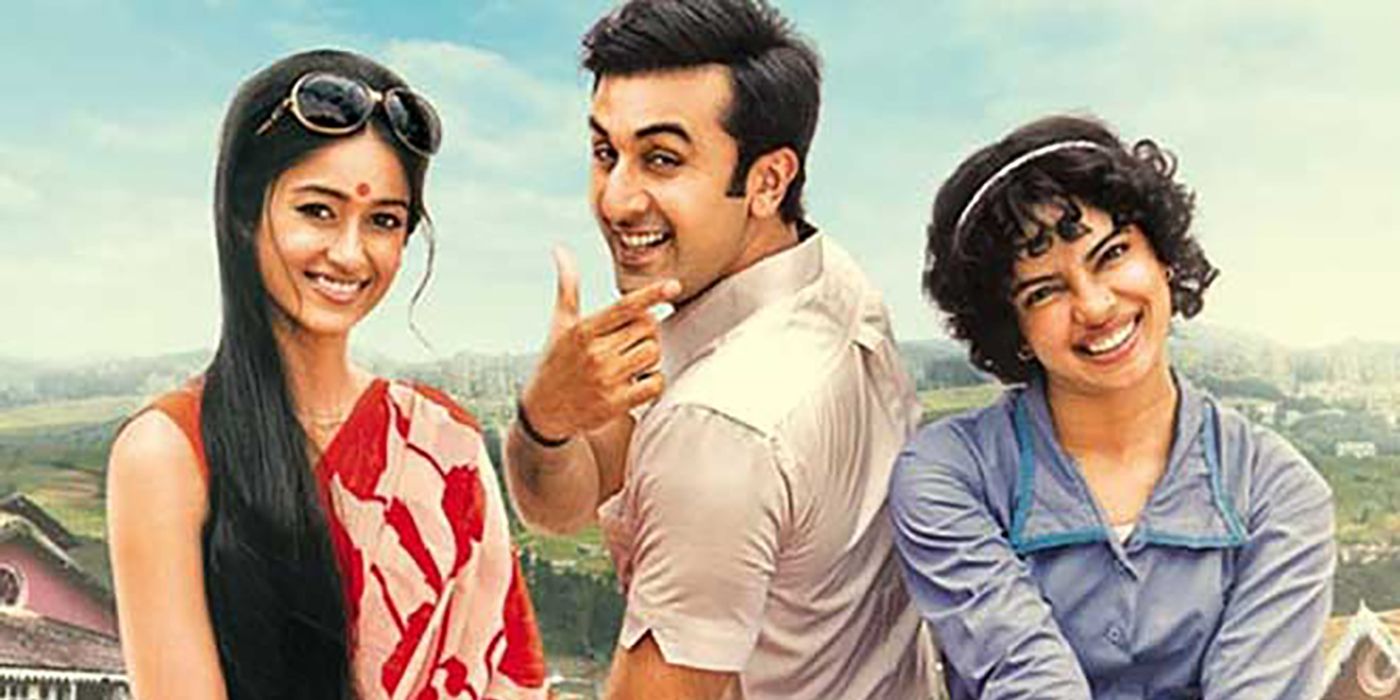 This film is an Indian comedy-drama that became a box office success, making it one of the highest-grossing Bollywood films that year. Not only in its home country, but overseas as well.
Set in the 1970s, the film follows a deaf-mute Nepali boy nicknamed Barfi (real name Murphy) and his two female friends. The film might have gotten more attention of late given that Priyanka Chopra, who has since broken into Hollywood, starred as one of them.
Roman Holiday (1953) – 8.1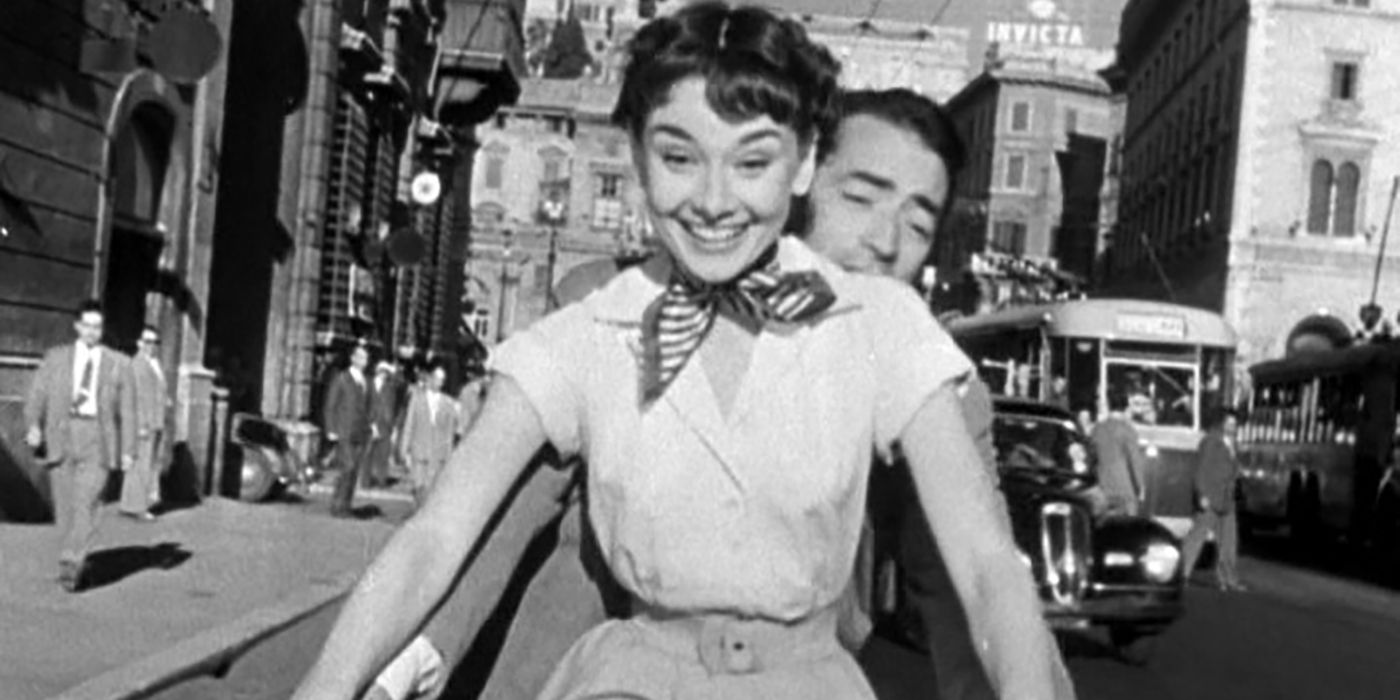 The 1950s were clearly a good decade for rom-coms, as this is the third entry on the list from that era. In this film, starring Gregory Peck and Audrey Hepburn, the latter is a royal princess who secretly sets out to see Rome. She meets a reporter who takes pictures of her to write a story about her visit.
RELATED: 10 Classic Movies Hollywood Should Never Remake
Hepburn won an Academy Award for her performance, while the film itself won two more for screenplay and costume design. The United States National Film Registry by the Library of Congress preserved the film in 1999.
Some Like It Hot (1959) – 8.2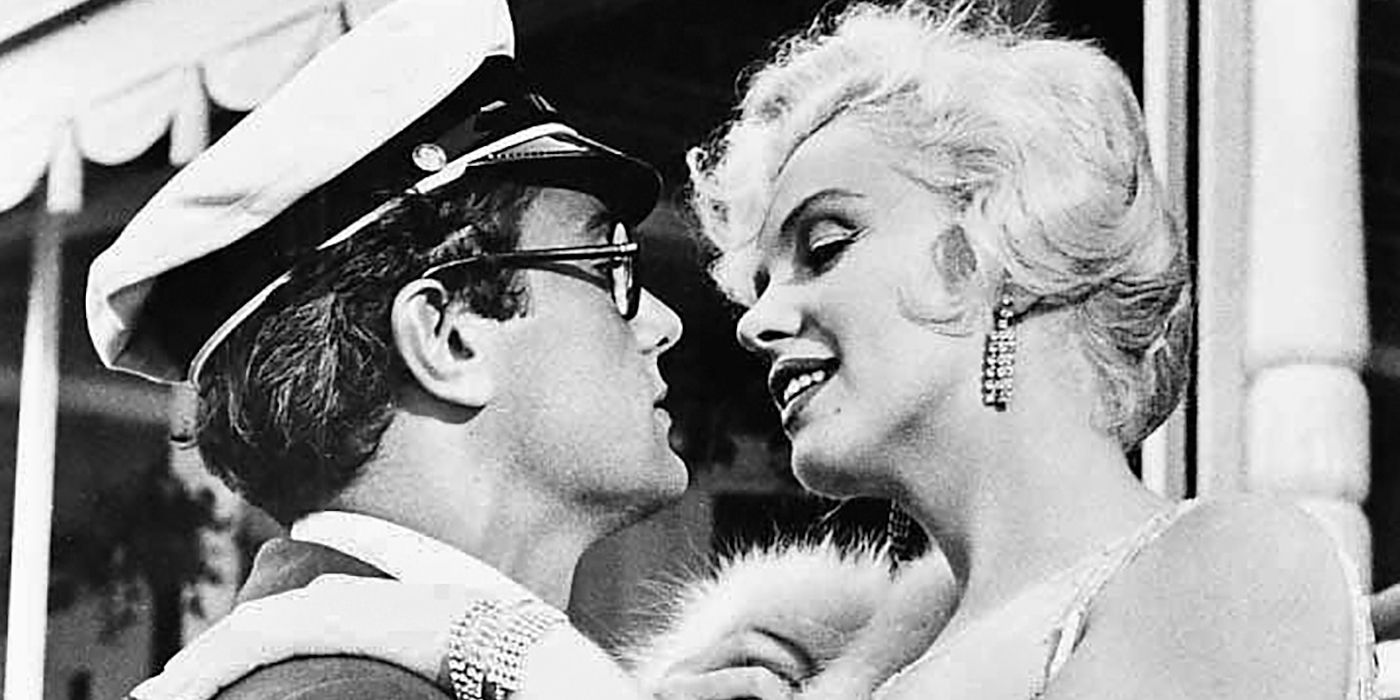 Another oldie but goodie, this comedy/music/romance film stars Hollywood royalty of the time, including Marilyn Monroe, Tony Curtis, and Jack Lemmon. In the film, two musicians witness mafia gangsters committing a crime. In order to escape, they do the most logical thing they can think of: disguising themselves as women.
Considered not only one of the best romantic comedies, but also one of the best films of all time, it received six Academy Award nominations.
Amélie (2001) – 8.3
It's a film about an innocent and naïve waitress named Amélie living in Paris, who tries to help others despite her own feelings of isolation. In the process, she ends up finding love.
The movie, also known as Le Fabuleux Destin d'Amelie Poulain, became world-famous, and is one of the biggest French-language success stories in cinema history.
Singin' in the Rain (1952) – 8.3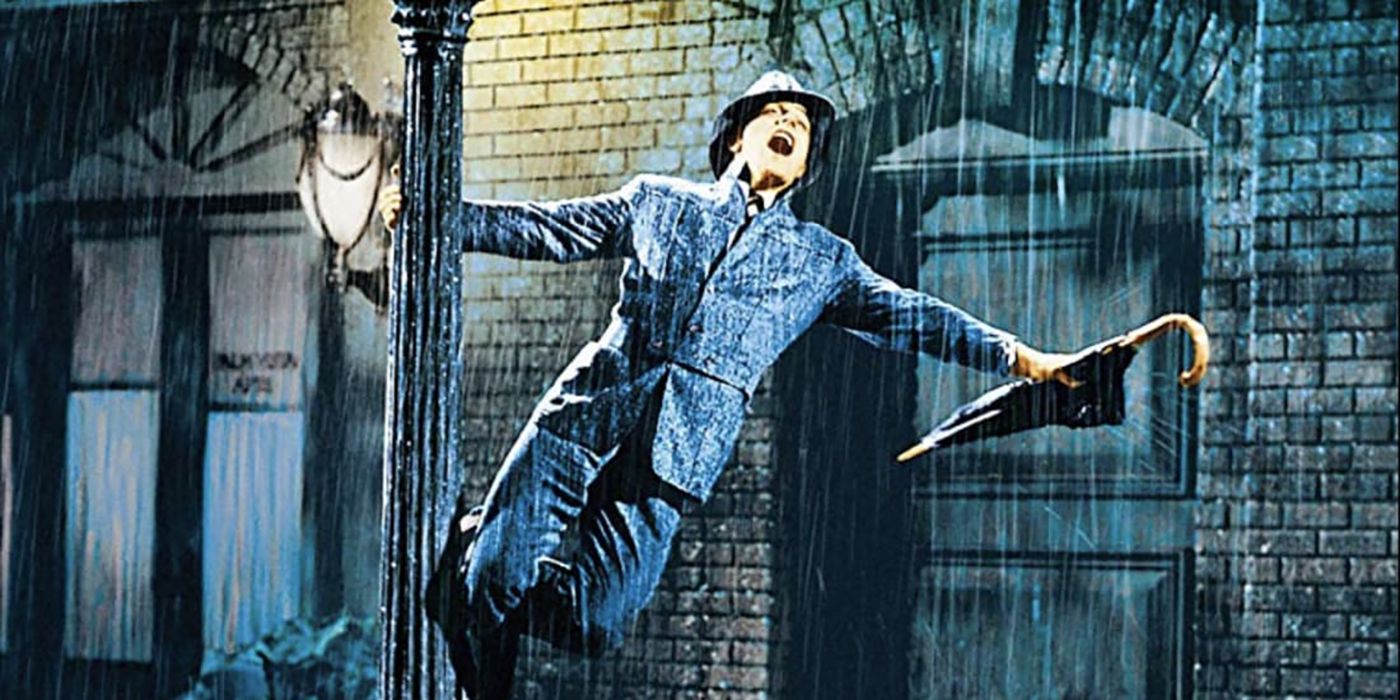 With a solid 8.3 rating, it's safe to say that viewers universally loved this film, which is not only a romantic comedy but also a musical. The film, directed and choreographed by Gene Kelly (who also stars), follows the story of three silent film starts trying to make the difficult transition to performing with sound.
Naturally, they do just fine. Actually, more than fine. The feel-good film, which is widely regarded as the best film musical ever made and named among the best American motion pictures of all time, immediately conjures up visions of the trio dancing and singing gleefully in a downpour.