The probable cause affidavit in the arrest of Bryan Kohberger reveals new information about the University of Idaho murders but still leaves one blaring question unanswered: the motive.
The probable cause affidavit reveals that a knife sheath was found in one of the victim's rooms and investigators were able to use DNA from the sheath to build a DNA profile. The DNA profile was later linked to Kohberger's father, prompting last week's arrest.
The affidavit also reveals evidence of how Kohberger allegedly surveilled the 1122 King Road residence on numerous occasions and even includes a description of a male that a surviving roommate saw in the home on the night of the murders. However, the affidavit does not reveal a motive for the crimes and why these four victims—Kaylee Goncalves, Ethan Chapin, Xana Kernodle and Madison Mogen—were killed.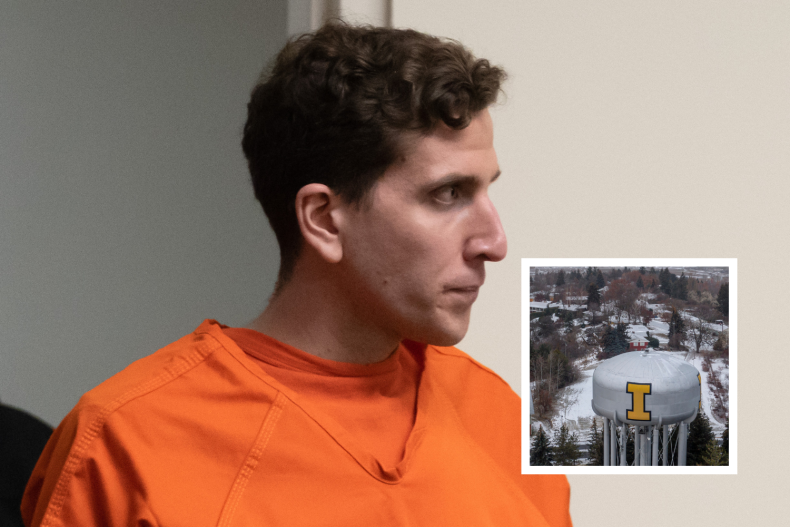 Despite the evidence revealed in the affidavit, Kohberger has maintained his innocence. His attorney in Pennsylvania, Jason LaBar, issued a statement saying that Kohberger, 28, was "eager to be exonerated" of the charges filed against him, which include four counts of murder in the first degree.
Kenneth Mains, a retired detective and nationally renowned cold case expert, told Newsweek on Thursday that the only way the motive for the crime will be revealed is if the suspect talks.
"We, as the so-called experts, can theorize all we want," Mains, who is also the founder of the American Investigate Society of Cold Cases (AISOCC) said. "Yet, the fact remains, unless Bryan Kohberger himself tells us, or something is found on his computer or in writings from him, we will all just be speculating."
"We who study criminology and human behavior have been doing this for centuries because we want to know why. Yet, the fact will always remain each individual is different in behavior and thought process," Mains, who is not involved in the investigation or case, added.
Former FBI agent Jennifer Coffindaffer told Newsweek that she believes Kohberger will talk and eventually reveal a motive for the alleged crimes.
"I think he wants to talk," Coffindaffer, who is not involved in the case or investigation, told Newsweek. "The reason I think he'll talk is he wants to explain, he wants that attention, he's a narcissist, he wants to be the smartest guy in the room."
"I think we'll know, it's just going to be a very long time," Coffindaffer added.
Coffindaffer also said that she believes the motive is "femicide," explaining that Kohberger was likely an individual that "was rejected," and "who's never been able to be accepted in the types of group that Kaylee and Maddie were."
"It just reached a boiling point and he decided to act on his rage," Coffindaffer told Newsweek.