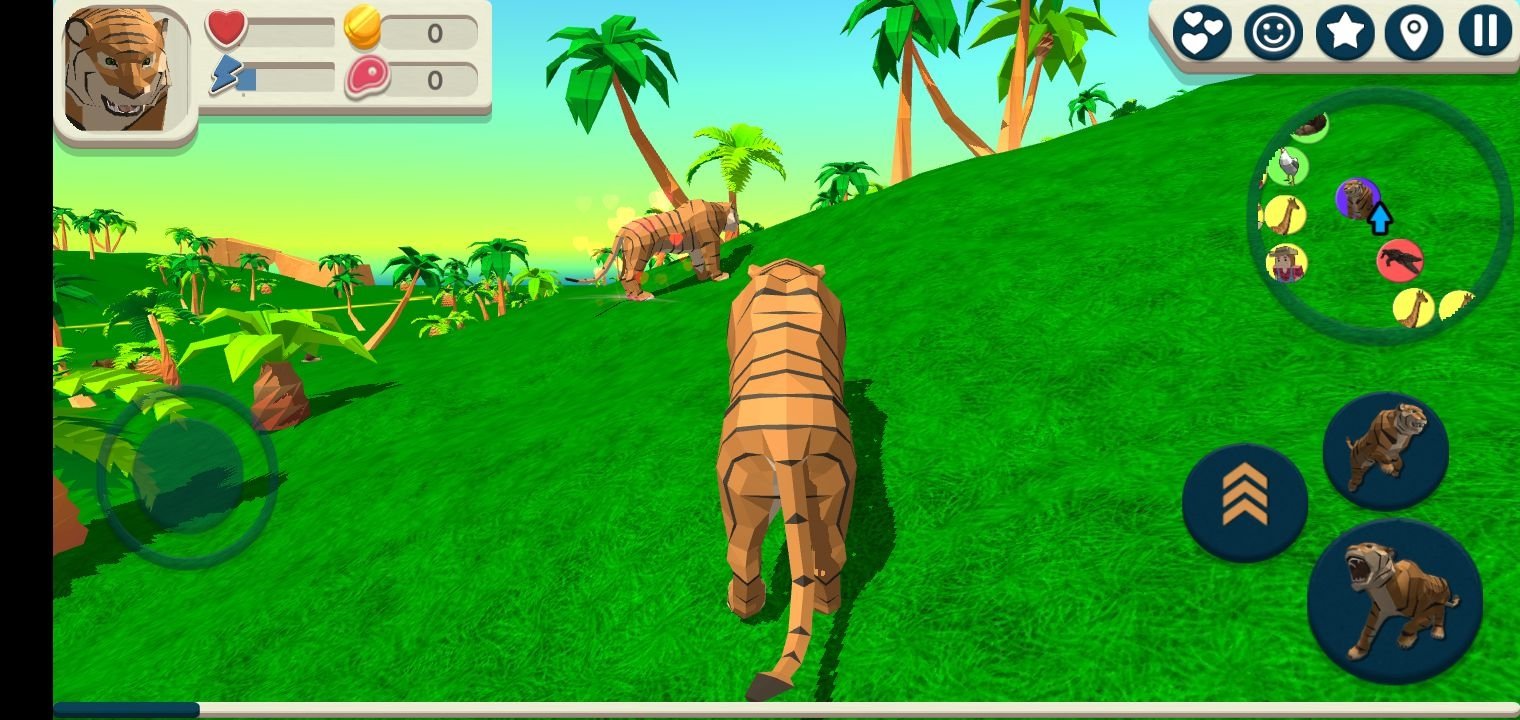 A pixelated and pretty tiger simulator
The CyberGoldfinch studio invites us to become one of the most dangerous predators in the forest: a ferocious tiger. And it does so by offering us a wildlife simulator with a cool graphic section.
Survive and form your own tiger family
Tiger Simulator 3D is a three-dimensional tiger simulator. Here we will control a tiger that we can customize before starting the game. Then, we can explore the scenarios with enough freedom, hunting animals and forming a family.
Playing is as simple as moving the tiger with a virtual joystick and using the action buttons, which will help us to run, jump or attack. In addition, we have options to view the map, improve our attributes or visualize our family file.
Create your own tiger and go in search of adventure.
As we move through the environment, we'll come across peaceful and aggressive creatures, and even pixelated men (Minecraft style). We may attack and defend, but we must be careful not to run out of life points.
On the other hand, if we meet another tiger, we can raise a family and have cubs. Once we have a family, we can hunt together to have more chances of success.
However, what is most striking is its graphics, created with a quite original and attractive 3D polygonal design. Although downloading the APK file of this game does not bring anything really new, with these graphics it manages to stand out from other animal simulators for mobile phones.
Requirements and additional information:
Minimum operating system requirements: Android 4.2.