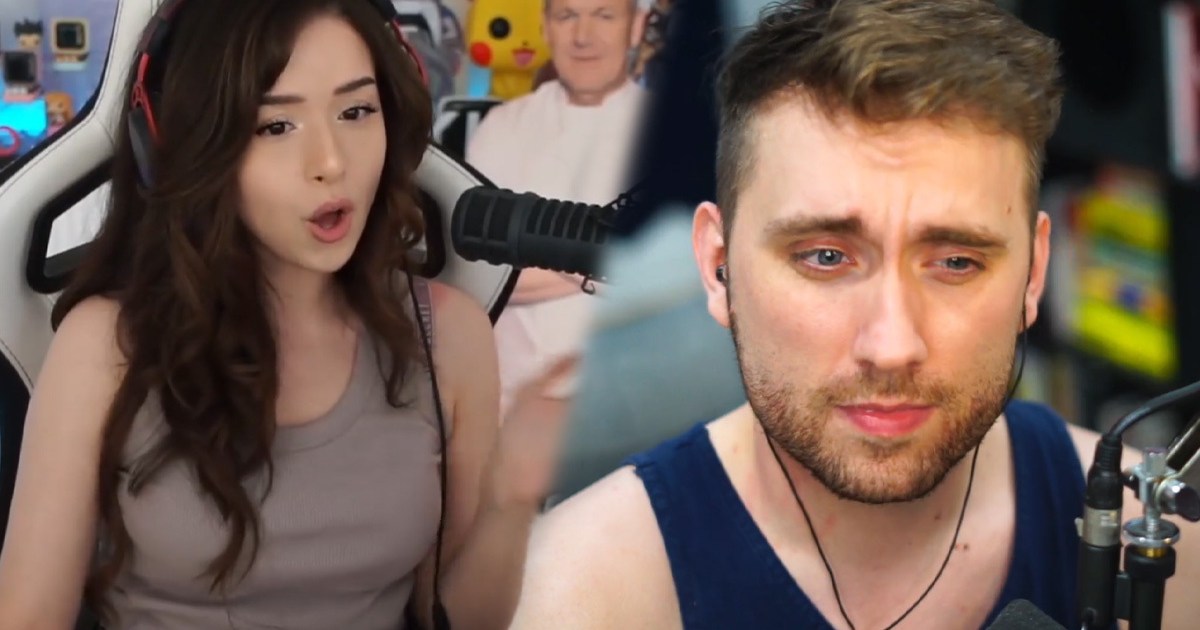 Twitch streamer Atrioc has seemingly been caught looking at NSFW deepfakes of fellow streamers including Pokimane and Maya Higa.
While playing HITMAN 3, Atrioc, real name Brandon Ewing, tabbed out of the game for a moment, which showed all of the other windows he had open on his computer. One of those was a deepfake website, leaving his apparent interest in the content exposed.
Atrioc potentially paid for NSFW Pokimane and Maya Higa deepfakes
Atrioc, who is married, appears to have paid for NSFW deepfake content (via Reddit) from a controversial deepfake site, although this has not yet been confirmed. The tab that was visible during the stream appeared to show a premium service hosted on an OnlyFans-like image-sharing site, where the deepfake creator asks for a $15 per month fee for unlocking their content. Atrioc did not acknowledge the incident during the stream, with him quickly switching between the tabs, but not before the moment was clipped and shared online.
This is a particularly uncomfortable incident for Atrioc, who runs the events company Offbrand alongside fellow streamer Ludwig. Ludwig is in a relationship with Twitch's QTCinderella, another streamer who is close friends with Maya Higa — the pair previously hosted the popular podcast 'Wine About It' together — and NSFW deepfakes of her also appear on the deepfake creator's website.
Twitch has a strict policy on showing NSFW content while on stream, and is known to hand out permanent bans to those who break their terms and conditions. Though this is an obvious mistake by the streamer, and wasn't meant to be shown, it will be interesting to see if the company imposes any sort of sanctions against Atrioc for the misconduct, especially considering the controversial nature of the content in question.
Atrioc has been slammed with outcries of disgust both by some of those who watch his streams, and fans of the creators targeted with the NSFW deepfakes. Neither he nor Pokimane and Maya have yet to comment on the situation.
In other news, Julia Fox has apologized after misunderstanding the TikTok mascara trend, and D&D OGL 1.0 remains unchanged as Wizards of the Coast rolls back proposed changes.