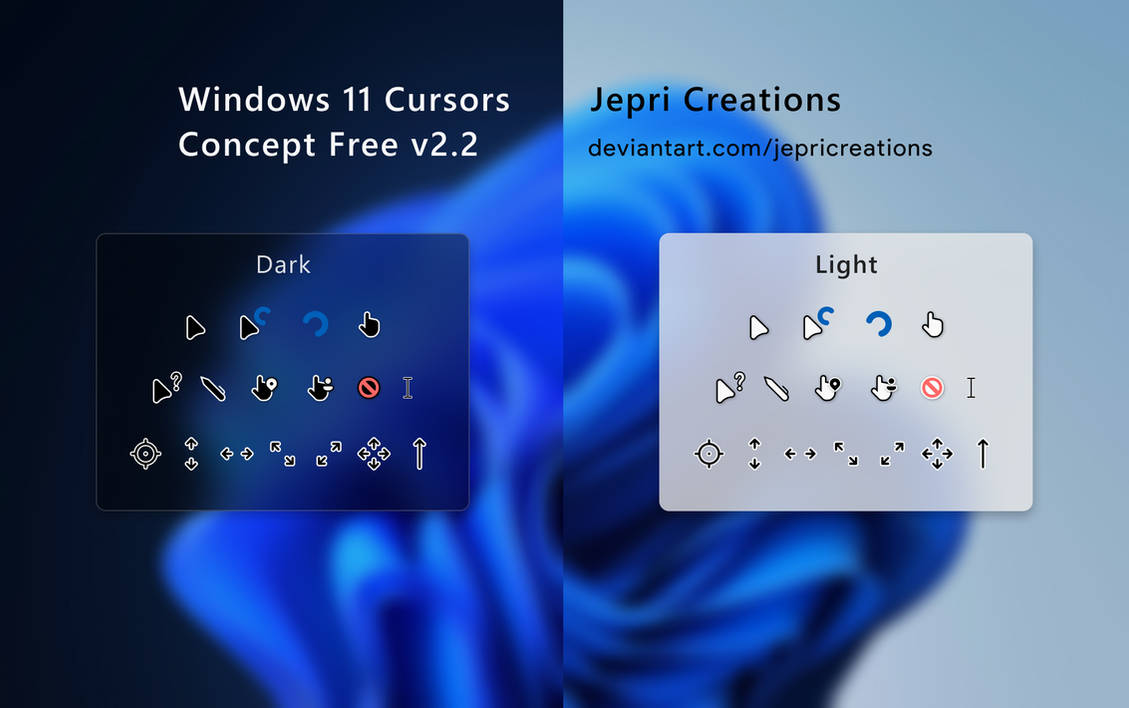 After reading many positive comments about my Material Design cursors, I decided to make a new version inspired by the recently introduced Windows 11.
To install just unzip the file, right click on the install file, and click install. In windows 11, you will need to click first in "show more options" or press shift + F10.
I hope you enjoy it and like it as much or more than my previous version.
As always constructive comments are welcome.
Peace.
Also I have created a HD version with some alternatives cursors that you can find on : ko-fi.com/s/d9f85e6821
Cursor size : x32
Updates:
09/09/22
– New Busy and Working style and more smooth.
– Change the dark grey for black #0000 trying to correct the HDR problem.
02/09/21
– I have made the animated cursors smoother.
23/09/21
Now it is really smoother, I thought I upload the smoother version before. 😅
12/10/21.
– Change of colors following Fluent Design Guides.
– Redesign several cursors to make them more integrated with Windows 11.
– Adjusting the edge of the cursors to make it more harmonious.
– Added a Custom Beam cursor.